My Mom is a Children's Book Author!
I have a cat channel on YouTube. I haven't eaten animals in almost 30 years! And my mom has a new picture book using adjectives for cats!
Seems like the right time to write a blog about my sweet 83-year-old mommy and author extraordinaire.
Catjectives has been written with both children and adults in mind.
For children, it will improve their vocabulary while entertaining them. The artwork is creative and whimsical.
For adults, it is an ideal coffee table book. This is the sort of book you will read and re-read because, if you love cats or you don't, you will never stop being amused.
For those who purchase a copy for their loved ones, we thank you from the bottom of our hearts! ❤️ If you love it, please write a review – it inspires more people to check it out and improves its exposure on Amazon.
Self-publishing is a much different world – so we're extremely grateful for all the support.
Winner of a 2009 Preferred Choice Award by Creative Child Magazine.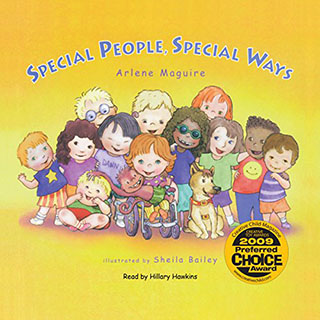 "Share a joke or a dream. Make someone feel good. We need laughter, hugs, and to be understood… Though we seem different, inside, we're the same. Our hearts are for caring, no matter our name."
Arlene Maguire's delightful rhymes take the listener on a journey of discovery. The book portrays positive descriptions of children with various disabilities.
Winner of an iParenting Media Award, this book says that beyond our physical limitations is a world of unique gifts for each of us to share. Teachers and parents can use this book to promote understanding and tolerance at school and at home.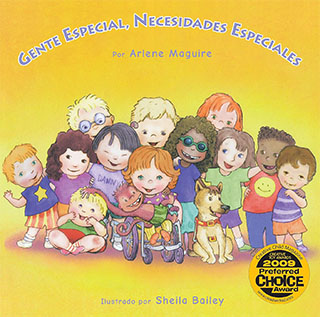 Spanish Edition of Special People, Special Ways.
¡Ganador del premio Preferred Choice Award 2009 de la revista Creative Child!
"Compartir un chiste o un sueño. Hacer sentir bien a alguien. Necesitamos risas, abrazos y ser comprendidos… Aunque parezcamos diferentes, por dentro somos iguales. Nuestro corazón está para cuidar, no importa nuestro nombre. "
Las deliciosas rimas de Arlene Maguire llevan al oyente a un viaje de descubrimiento. El libro presenta descripciones positivas de niños con diversas discapacidades.
Ganador de un premio iParenting Media, este libro dice que más allá de nuestras limitaciones físicas hay un mundo de dones únicos que cada uno de nosotros puede compartir. Los profesores y los padres pueden utilizar este libro para promover la comprensión y la tolerancia en la escuela y en el hogar.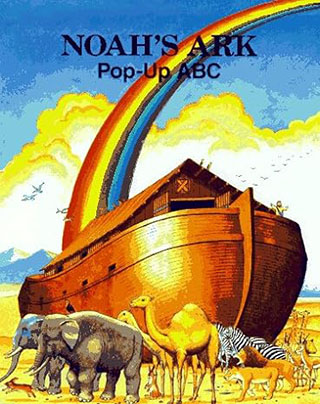 From antelopes to zebras, Noah's Ark is filled with creatures big and small.
In a clever, elaborately engineered pop-up alphabet book.
Complete with a rhyming text that introduces Noah's animal passengers from A to Z.
History becomes fun for young readers as they travel the water-covered earth with Noah, his family, and all the pairs of animals until they arrive safely at Mt. Ararat.
From the ankylosaurus to the zephyrosaurus, pop-up displays depict dinosaurs of every size and shape, along with essential facts about each creature.
This alphabet book definitely gives youngsters plenty of information about one of their favorite topics, dinosaurs, while reinforcing their knowledge of the alphabet.
"We're All Special" is one of Arlene's best-sellers and has become a cherished children's classic, loved for its engaging storytelling and vibrant illustrations that celebrate diversity and inclusion.
This heartwarming book remains a valuable resource for parents and educators, fostering empathy and understanding among young readers as they explore the beauty of our diverse world.
This picture book stresses the uniqueness and importance of every individual in a multicultural, multifaceted world.
Told through an interplay of rhyme and illustration, We're All Special conveys its message without preaching, lecturing – or boring – young readers.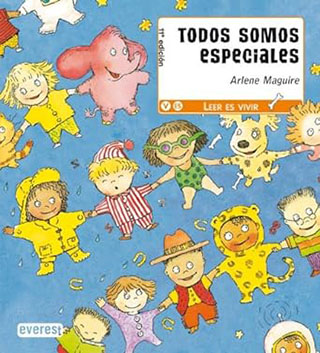 This is the Spanish edition of "We're All Special!"
En cada uno de nosotros, hay algo que nos hace diferentes a los demás.
Este libro celebra esas diferencias entre la gente y reconoce que todos tenemos algo que nos hace especiales.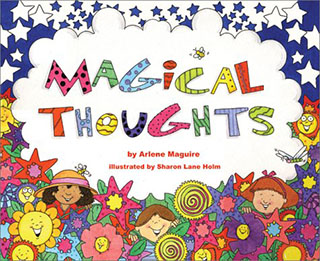 Liberally sprinkled with fantastic imagery, these inspirational thoughts and ideas list just a few of the countless wonderful things that tickle each of your five senses and dare to drive off those doldrums.
Gurgling brooks, hot cherry pies, walking in the rain, building in the sand-all these fabulous details and more are set in rhythmic, irresistible rhyme.
With dazzling, bright illustrations, bringing some magical thoughts into your life will be a breeze!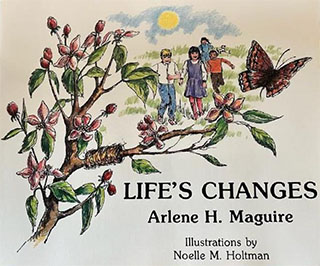 This book is currently out of print, but Arlene is working on re-publishing it on Amazon!
Although change is quite normal and happens each day, the love deep within us remains permanent.
In Life's Changes, Arlene's first published children's book, readers will find a beautiful, uplifting, rhyming story that tells the truth about how everything in life keeps changing except for one thing. Deep down, inside everyone, everywhere, there is a basic goodness that never changes.
"A House Full of Pets"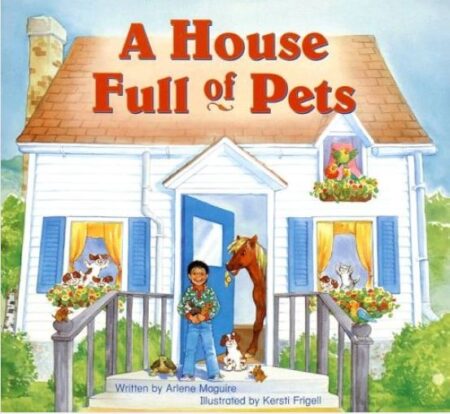 A simple, fun, rhyming tale with excellent graphics.
This book, for young readers, teaches counting and talks about animals that make very interesting pets.
A small boy starts off with one animal in his home and winds up with a house full of pets.
NOTE: This book's original publisher is no longer in business, so we are currently working on re-publishing the book on Amazon. Stay tuned for updates! It's a good one.
For now, you can view the book being read to children here:
About Arlene Maguire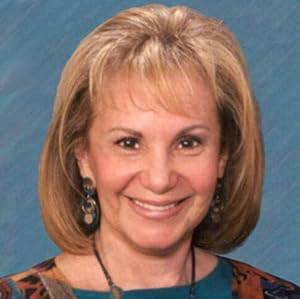 Arlene Maguire, born in Newark, New Jersey, is a cum laude graduate of Rutgers University, where she earned her teaching degree.
After working with elementary school students, she began writing picture books for youngsters. Arlene has now published eight children's books.
Many of her lyrical books help build self-esteem, while others are educational, and some are just for fun.
She has sold well over 100,000 children's books! You can see many of Arlene's books on Amazon and Barnes and Noble.
Catjectives, Life's Changes (Los Arboles Publications), A House Full of Pets (Steck-Vaughn), We're All Special (Portunus Publishing), Magical Thoughts (All About Kids Publishing), Noah's Ark Pop-Up ABC (Simon & Schuster), Special People, Special Ways (Future Horizons, Inc.), and Dinosaur Pop-Up ABC (Little Simon).
Special People, Special Ways won the Preferred Choice award in 2009 and was published in Spanish for distribution in Spain, Mexico, and South America.
We're All Special (Todos Somos Especiales) was selected as one of the most important books published in Spain.
Her most recent book, Catjectives, is a book written for children as well as adults, with adorable drawings and entertaining as well as educational rhymes.
Having moved to California and ready for a career change, Arlene started her own insurance agency in 1993. This allowed her to work with young adults through seniors, assisting them in making decisions that best suited their insurance needs.
Her business, Maguire Health Insurance Services, was consistently one of the most successful insurance agencies in all of San Diego County.
She now lives in Ramona, California, where Arlene is semi-retired and still writing, playing Scrabble, walking, participating in Book Clubs, playing ping pong, and thriving with her grandchildren.